Recruitment for our rider and controller roles is currently on hold. Please check back to this page for any changes to this ruling.
You don't have to be a Blood Biker to volunteer for SSCBB. We have three different types of volunteer members: Riders, Controllers and Fundraisers. Please click on the icons below to find out more!
Our Riders
We welcome riders who already hold their advanced certificate and offer guidance to those who wish to obtain it. An advanced certificate is necessary to ride for our Charity and we also ask you to undergo a short informal assessment by one of our own assessment team.
You will be eligible to ride a group liveried bike and carry a variety of urgent medical samples and supplies between the hospitals that we serve. We offer a service 24 hours a day, 365 days a year across three Counties and beyond. Each hospital has differing requirements and we pride ourselves on our flexibility.
Ongoing training on all procedures and protocols is in place.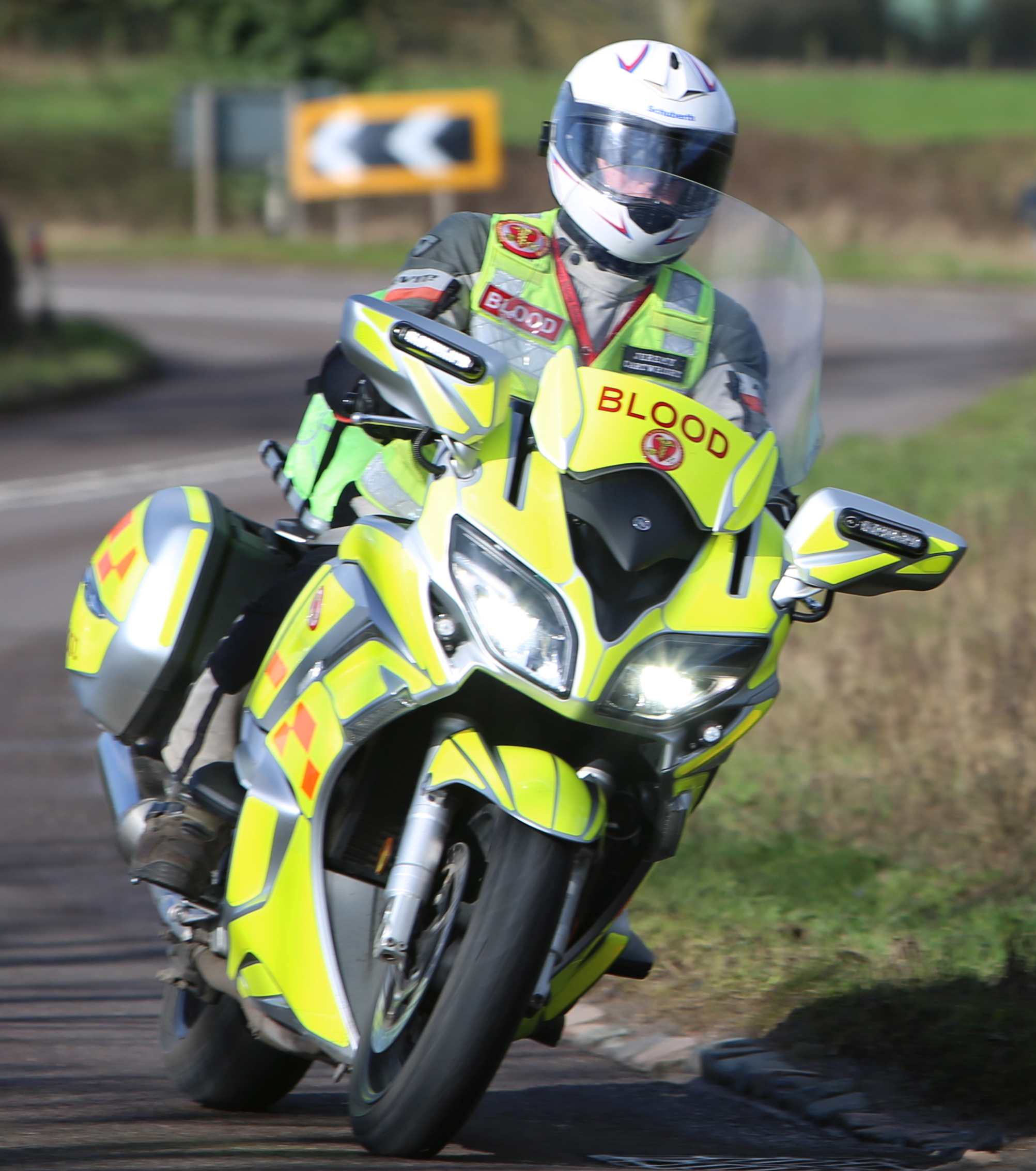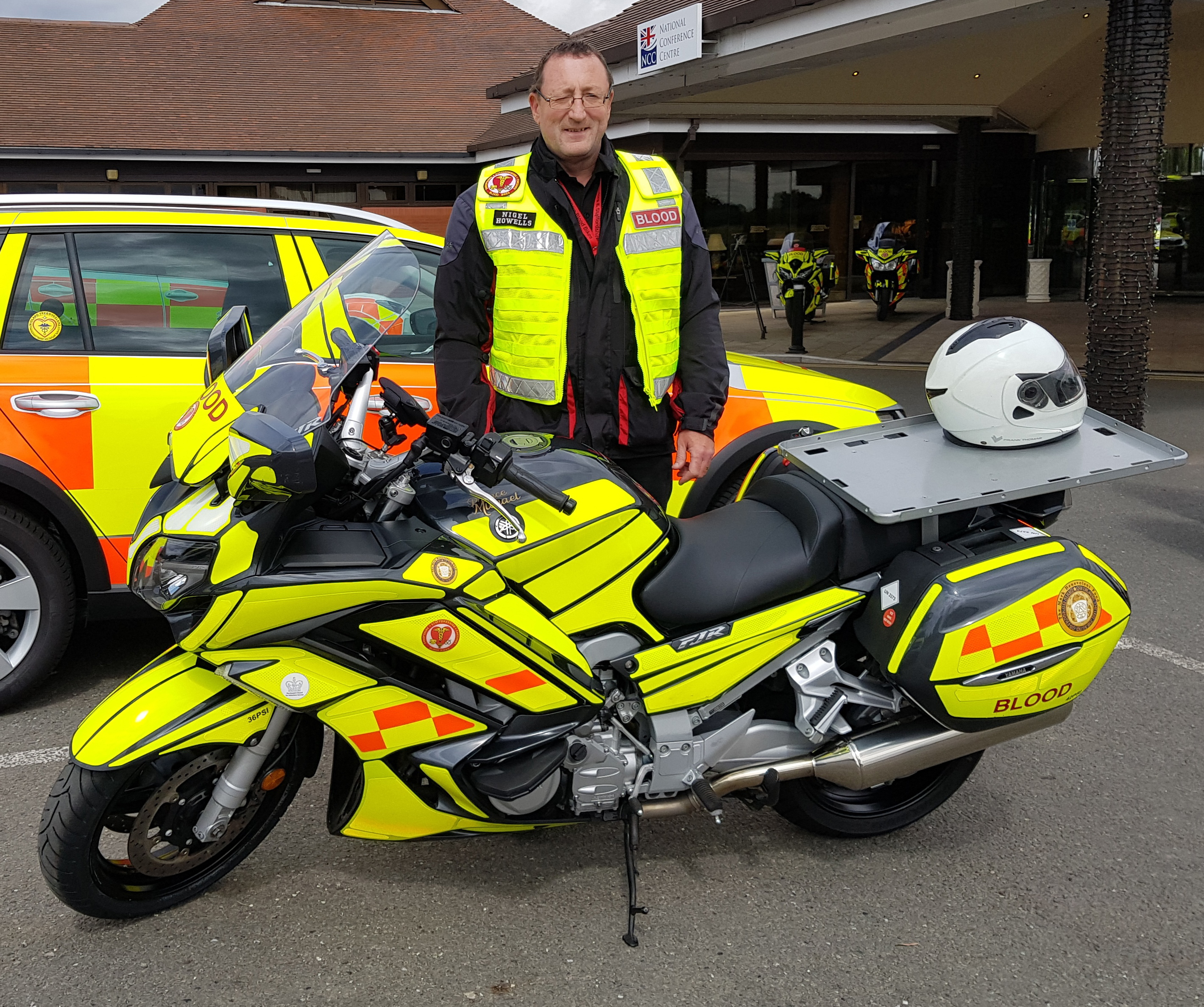 Our Controllers
Volunteering for a morning, afternoon or evening shift 7 days a week, 365 days a year, they are responsible for answering calls for help from our hospitals and dispatching riders in response.
A special telephone number divert system allows the hospitals to contact the duty Controller on their preferred number, be it a mobile or landline. Details are requested and recorded and dependent on the hospital, the area and the duty rota our Controller then dispatches their rider. A live record of each journey is recorded.
Good communication between riders and controllers is paramount as part of our duty of care. They work as a team.
Training is provided and a Duty Committee member is always on standby to provide guidance and support.
Our Fund Raisers
As a registered Charity run by volunteers, we are all fund raisers. Members who do not wish to ride or control can make a valuable contribution in supporting the charity by attending events or holding events to raise funds. Income received allows us to run the fleet and offer a free service to our local hospitals.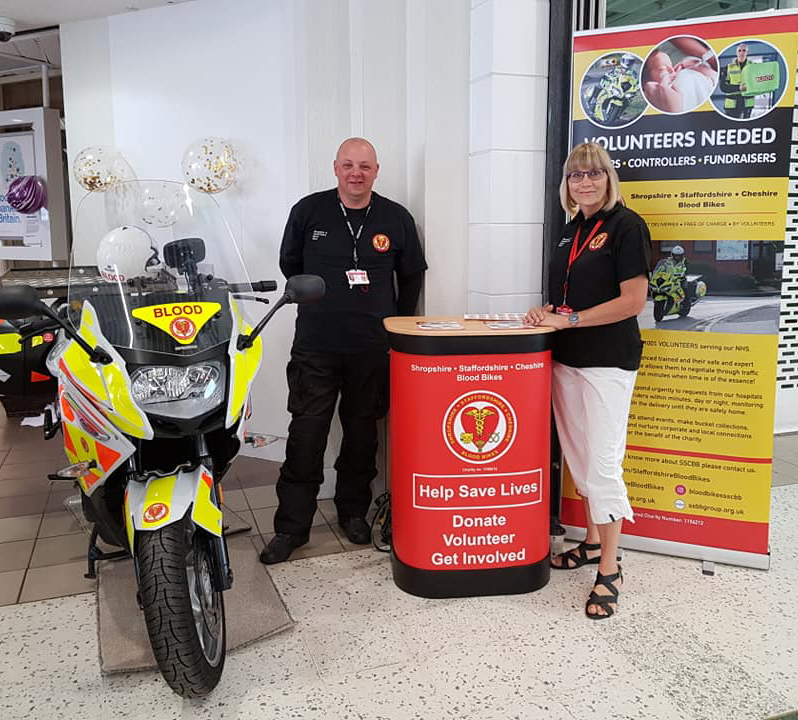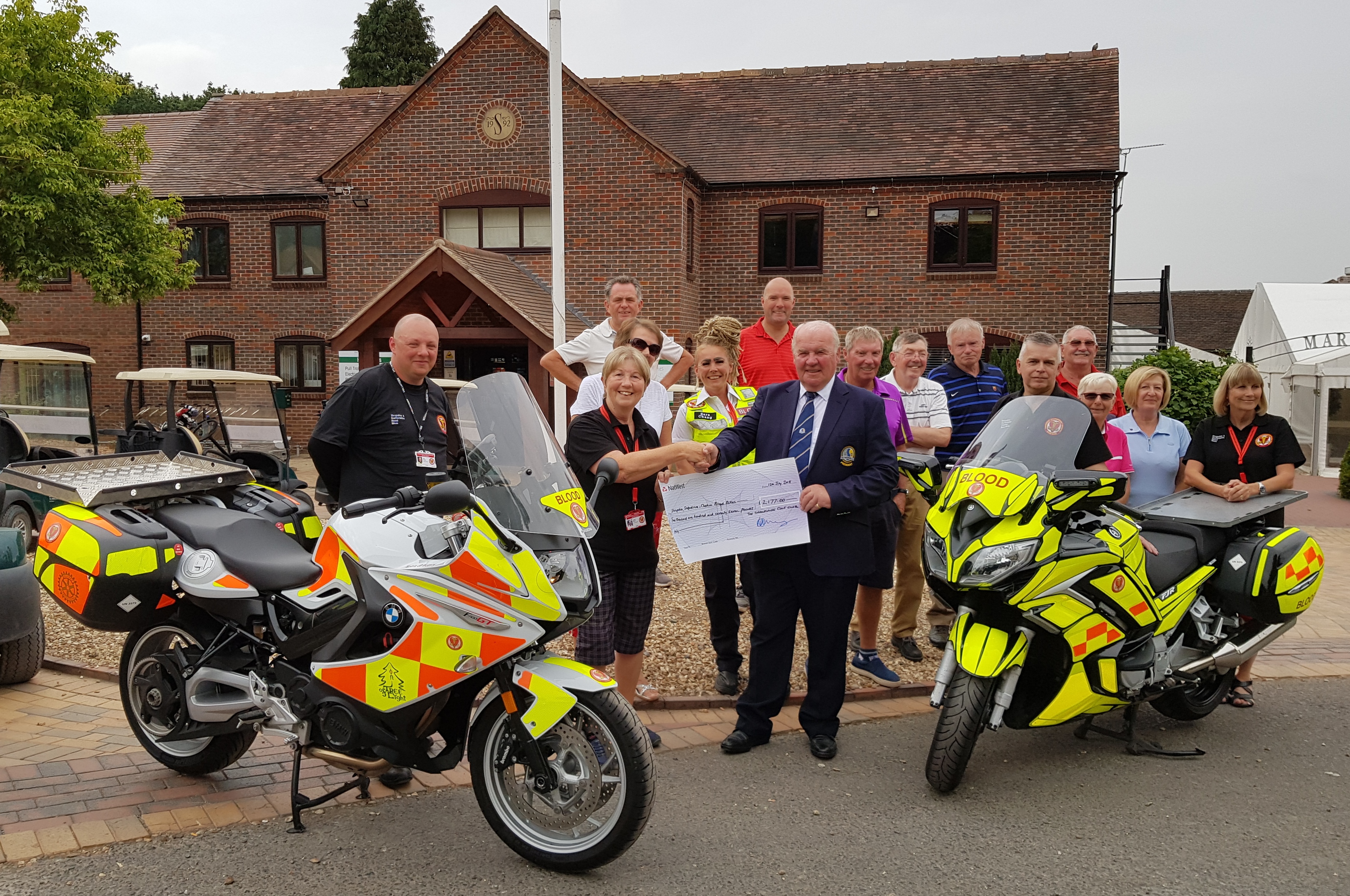 What people say about us
"The blood bikes are vital to getting our life saving faecal transplants to critically ill patients with C. dificile infection"
Professor Peter Hawkey, FMT Service Lead, PHE Public Health Laboratory Birmingham
"On a regular basis we need to transport samples urgently, between Shrewsbury and Telford, and also from here in Shropshire to Birmingham and beyond. In the past it has been quite difficult, out of hours, to get those samples moving quickly, so it has made a huge difference to us to be able to rely on blood bikes to get those samples moving for us."
Debbie Jones, Support Services Care Group Director Shrewsbury and Telford Hospital NHS Trust
"The voluntary service the blood bikes offer us has been instrumental in widening the scope of our FMT service across the country and ensuring costs are a low as possible for the NHS"
Dr Vicki McCune, FMT Service Manager PHE Public Health Laboratory Birmingham
"There is certainly times when the quicker we can get results back, the better the outcome for the patient, so blood bikes are helping to save lives and, at the same time, they are saving the NHS lots of money"
Debbie Jones, Support Services Care Group Director Shrewsbury and Telford Hospital NHS Trust
"We are so grateful to the volunteer riders who give up their time to courier blood products and urgent samples for testing between our hospitals and the regional NHS Blood and Transplant (NHSBT) centre in Birmingham. Every minute counts when it comes to helping seriously-ill and injured patients and being able to call on the blood bikes round the clock helps us to provide safe, effective treatment and transfusions."
Paula Gardener, Chief Nurse Burton Hospital Trust (covering Burton, Lichfield and Tamworth)
"We very much appreciate all of their efforts and the support they give both SaTH and the wider NHS."
Debbie Jones, Support Services Care Group Director Shrewsbury and Telford Hospital NHS Trust