If reading about the work we do at Shropshire • Staffordshire • Cheshire Blood Bikes has made you think about giving blood, then please read the following information about how easy it can be to do so.
If you've never given blood before you'll probably wonder what Blood Donation Sessions are and what happens there. Well, they can take place at regular intervals at your local community centre, church, sports club or even daily at one of the (Give Blood) Blood Centres 24 permanent sites across England & North Wales. The closest such site for those in Staffordshire is the Stoke-on-Trent centre: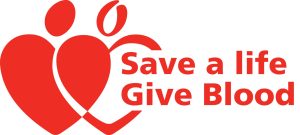 The Old Vicarage
Belmont Road
Etruria
Stoke on Trent
ST1 4BT
Tel: 01782 581120
Fax: 01782 581125
View Map
At these Blood Donation Sessions you will see a highly skilled blood collection team including an NHS registered nurse, who will all take great care of you.
You can book an appointment to attend by calling the Give Blood Helpline on 0300 123 23 23 or book online You can also just walk in without an appointment, but the blood team will not be able to guarantee how long your wait will be. Be prepared to be there for about an hour in total, especially if it's your first time as you'll get a bit more care and attention.
You can also give blood at non-permanent sites, such as schools and village halls. Please use the following "Session Searcher" to find a blood donation session that is local to you.
The Process
You'll be welcomed in and asked to complete a few simple questions about your medical history and lifestyle to make sure it is safe for you to donate and safe for a recipient to receive your blood. If anything is of question to you or the blood team, the nurse will be on hand to talk to you further, all in the strictest confidence. From there you'll have your iron levels tested by a simple finger prick test; this is to make sure you have enough iron in your blood to donate. You'll then be called to a donation bed where you'll sit back and relax to give your donation using new, sterile, high tech equipment.
In a short period of time after donation you'll have yourself a drink and a biscuit safe in the knowledge you have just helped to save or improve someone's life.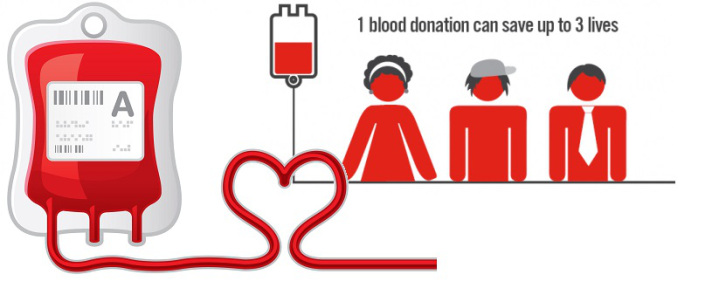 What people say about us
"The blood bikes are vital to getting our life saving faecal transplants to critically ill patients with C. dificile infection"
Professor Peter Hawkey, FMT Service Lead, PHE Public Health Laboratory Birmingham
"On a regular basis we need to transport samples urgently, between Shrewsbury and Telford, and also from here in Shropshire to Birmingham and beyond. In the past it has been quite difficult, out of hours, to get those samples moving quickly, so it has made a huge difference to us to be able to rely on blood bikes to get those samples moving for us."
Debbie Jones, Support Services Care Group Director Shrewsbury and Telford Hospital NHS Trust
"The voluntary service the blood bikes offer us has been instrumental in widening the scope of our FMT service across the country and ensuring costs are a low as possible for the NHS"
Dr Vicki McCune, FMT Service Manager PHE Public Health Laboratory Birmingham
"There is certainly times when the quicker we can get results back, the better the outcome for the patient, so blood bikes are helping to save lives and, at the same time, they are saving the NHS lots of money"
Debbie Jones, Support Services Care Group Director Shrewsbury and Telford Hospital NHS Trust
"We are so grateful to the volunteer riders who give up their time to courier blood products and urgent samples for testing between our hospitals and the regional NHS Blood and Transplant (NHSBT) centre in Birmingham. Every minute counts when it comes to helping seriously-ill and injured patients and being able to call on the blood bikes round the clock helps us to provide safe, effective treatment and transfusions."
Paula Gardener, Chief Nurse Burton Hospital Trust (covering Burton, Lichfield and Tamworth)
"We very much appreciate all of their efforts and the support they give both SaTH and the wider NHS."
Debbie Jones, Support Services Care Group Director Shrewsbury and Telford Hospital NHS Trust