BMW F800. Funded by the ladies of Lilleshall Hall Golf Club
In 2015, Sue Parker was elected ladies captain at Lilleshall Hall Golf Club in Shropshire. Every year the captains of both the men's and ladies teams each choose a charity to fundraise for throughout the year.
When the time came for Sue to choose her nominated charity, she said "I wanted something local, something different, a charity run by unpaid volunteers and most of all, a charity which truly served the local community – Shropshire and Staffordshire Blood Bikes were the obvious choice"
Sue and her ladies worked incredibly hard throughout the year, holding various fundraising events, from raffles and sales of homemade cakes and jams, to a charity golf tournament.
The result of this hard work was an incredible donation of £3500 to SSCBB, which enabled us to purchase our second Honda Deauville NT700V
"Lille" (pronounced Lilly) was of course named after Lilleshall Golf Club in honour of Sue and her ladies team.
But the story of Lille doesn't end there. As previously reported, In September 2016, Lille and rider Steve C were on an urgent delivery between Telford and Shrewsbury when they collided with a heard of cows. Steve sustained several broken ribs, and blood bike Lille was written off in the crash.
We are now pleased to report that as well as Steve making a full recovery and continuing his duties with SSCBB. We now have a new Blood Bike Lille back on the road.
With the insurance payout, and some extra money added by ourselves (raised from various fundraising events throughout the year) we have purchased a BMW F800GT. Like the Deauville, the F800 is more suitable for our smaller (and younger) riders, increasing the opportunities for riders to volunteer for us.
With a service area covering 3500 miles, and a mix of rural and urban deliveries, more flexibility in our fleet also helps us to provide the best service possible.
We wish Lille (and Steve) many fantastic years of service for SSCBB in the future, and thank Lilleshall Hall golf club for their udderly fantastic donation (that's the last one Steve we promise!!)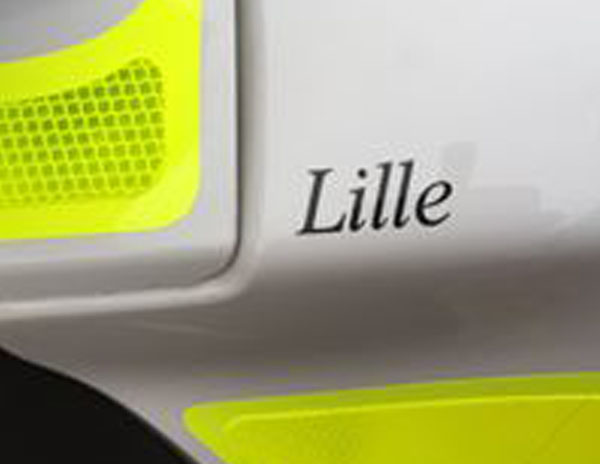 What people say about us
"The blood bikes are vital to getting our life saving faecal transplants to critically ill patients with C. dificile infection"
Professor Peter Hawkey, FMT Service Lead, PHE Public Health Laboratory Birmingham
"On a regular basis we need to transport samples urgently, between Shrewsbury and Telford, and also from here in Shropshire to Birmingham and beyond. In the past it has been quite difficult, out of hours, to get those samples moving quickly, so it has made a huge difference to us to be able to rely on blood bikes to get those samples moving for us."
Debbie Jones, Support Services Care Group Director Shrewsbury and Telford Hospital NHS Trust
"The voluntary service the blood bikes offer us has been instrumental in widening the scope of our FMT service across the country and ensuring costs are a low as possible for the NHS"
Dr Vicki McCune, FMT Service Manager PHE Public Health Laboratory Birmingham
"There is certainly times when the quicker we can get results back, the better the outcome for the patient, so blood bikes are helping to save lives and, at the same time, they are saving the NHS lots of money"
Debbie Jones, Support Services Care Group Director Shrewsbury and Telford Hospital NHS Trust
"We are so grateful to the volunteer riders who give up their time to courier blood products and urgent samples for testing between our hospitals and the regional NHS Blood and Transplant (NHSBT) centre in Birmingham. Every minute counts when it comes to helping seriously-ill and injured patients and being able to call on the blood bikes round the clock helps us to provide safe, effective treatment and transfusions."
Paula Gardener, Chief Nurse Burton Hospital Trust (covering Burton, Lichfield and Tamworth)
"We very much appreciate all of their efforts and the support they give both SaTH and the wider NHS."
Debbie Jones, Support Services Care Group Director Shrewsbury and Telford Hospital NHS Trust